Disclosure ~ This post contains affiliate links, that when clicked, at no additional cost to you I might earn a few pennies to buy myself some Keto Coffee 😉 
It's morning, your alarm goes off and you stumble out of bed.  What is the first thing on your mind? Coffee, right?  Like most of us. But, for those of us/you who live a Keto lifestyle, let me ask you. What's the most iconic piece of the ketogenic diet? Debatable.. But I think it's Keto Coffee, Right?! 
But, making  keto coffee is usually quite the production – and it's confined to the kitchen counter. Also – the instant keto coffee products that are currently on the market use awful coffee and an absurd amount of powdered fat. I have tried so many and just can't really say much good about any of them.  Not to mention the recipes to make your own. Ack!! The coffee is generally so oily that I can't even drink it. And some recipes call for so much stuff that I feel nauseated just seeing all that goes into what should be a simple cup of morning Joe.. with a kick! 
If you are tired of all the hassle and the ingredients, and the mess, then you need to check out my new FAVORITE product!  Perfect Keto Coffee! True to Perfect Keto's standards, they just released the best keto-coffee-on-demand solution.
It's not just coffee. It's a way to turbocharge your productivity, lift brain fog and support ketosis. Perfect Keto Coffee is packed with powerful antioxidants and energy-boosting caffeine (60mg). The MCT oil brings rich, satiating, brain-boosting, focus-promoting fats to the table, making this the perfect way to start your day.
Flavors?
Mocha

French Vanilla

Plain coffee
Who should use this?
People on the keto diet

Busy parents

Professionals and students

People who want a better, all-natural afternoon pick-me-up.

YOU!! 😉
Check out these banners for my keto product recommendations.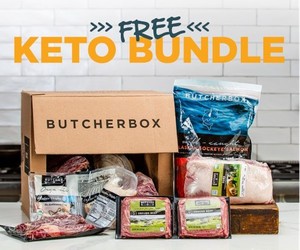 The best meat money can buy!