Disclosure ~ This post contains affiliate links.  When an affiliate link is clicked, I earn a small commission at no extra cost to you. That means, I can buy more MCT Oil Powder too!  Thanks!
If you are like me, and start your day off with a good cup of coffee, or with a keto type coffee,  then you will for sure want to read on.   BUT, if you don't start your day with coffee, you will still want to read on.  Ok, regardless, just read on as to why you will want to add MCT's to your daily life no matter how you start your day. 
MCT's have become the new trend in the ketogenic industry for good reason.
Ever since I started the ketogenic diet, I've been mixing MCT's into my coffee in the morning, and in my protein shakes at lunch time. 
But I had to use it very sparingly. I noticed that anytime I consumed too much MCT oil, it would cause digestive issues. REALLY BAD ones for me.  And, I am not fond of oily coffee, or even an oily feeling protein shake. After struggling to find an MCT oil that I liked I stumbled across Perfect Keto's MCT Oil Powder.  YUP.. I said POWDER! 
It's been a literal game-changer for me because I'm able to use fairly large amounts of MCT Oil Powder to experience the mental clarity I loved so much but without the stomachaches I got with MCT oils. I had way to many "OH NO" moments when using MCT Oils and really have not missed those ONE BIT!!  
Once you read through this Perfect Keto's MCT Oil Powder review, you'll understand why I think this product trumps everything else on the market.
What are
MCTs
?
MCT is short for medium chain triglyceride.
Due to the shorter fatty acid chain, MCT's can be converted directly into energy and can be used as fuel for the brain much easier as compared to longer chained fats.
What is MCT Oil Powder
?
MCT Oil Powder is the powdered form of MCT Oil. It goes through a production process called spray drying.
The powder is usually comprised of starch and milk proteins which means most MCT Oil Powders on the market are not pure MCT oil products.
As I said above, my decision to change from an oil to a power was because I read many testimonials of others like me, living a Keto lifestyle who just couldn't handle MCT Oil and I started researching as I knew there had to be something for all those like myself, to still get the benefits without the tummy issues.
In my research I found that many of the MCT Powders on the market have a lot of unnecessary fillers in them and I just knew I didn't want to add more to my body that wasn't needed.  So, initially I was discouraged to give MCT Powders a try specifically because I didn't want to ingest all of the unnecessary fillers that came with it. But after finding out that Perfect Keto MCT Oil Powder had absolutely zero fillers, I knew I struck gold.
My Routine For MCT Oil Powder
Consumption
I love to use mine if a couple ways.  In the mornings I have a mixture that I add to my coffee as I like to have a creamier coffee. I took 2 scoops of the MCT Oil Powder, 1 scoop of Perfect Keto Collagen, 2 tsp cinnamon, 1 tsp Stevia – mix all together in a container.  I use 1 TBSP coconut creamer ( So Coconut, regular), and 1/2 TBSP of my MCT Oil Powder mixture, whisk with my little hand frother and then add my hot coffee as I continue to froth.  OH MY!!  This is better than any coffee shop you will go to.  I usually have 2 cups of this coffee every morning.  (sometimes 3).
For lunch I generally have a protein shake.  I love to add a 1/2 scoop of MCT Oil Powder into that as well.  Mixes in so well and no taste to alter the flavor of my shakes.  I love to add MCT Powder to my protein because I feel that it helps me recover faster and gives me more energy to get on with my day after a hard workout. Sometimes for lunch I will have a smashed avocado and my FAV thing to do is take 1/2 scoop of the MCT Oil Powder and mix it with 1TBSP of my Newman's Olive Oil dressing (blend good with frother), and pour over my mashed avocado and eat with a few pork rinds.  OH YUM!!   You can use the same mixture for tuna if you like tuna and add it to a salad or a wrap.
I honestly feel like I can't go a day without MCT Oil Powder because of how great it makes me feel, physically and mentally.
Here are a few reasons why I love it so much:
Adds creamy texture.

The powdered form produces a creamy texture that adds a nice flavorful layer to my coffee and protein shake.
To-Go Friendly.

I can carry my MCT Oil Powder with me wherever I go without stressing about spillage. Also, it's much easier to measure a scoop of MCT Oil Powder as compared to the liquid form.

No Fillers or Additives.

Unlike other MCT Oil Powders on the market, Perfect Keto went above and beyond to make sure there aren't any fiber additives or corn starch included in their product. This means I don't have to worry about any hidden sugars or carbs to kick me out of ketosis.
I still use MCT oil every now and then but, the powdered form has become my preferred supplement for more reasons than one.
Here are some of the reasons why I switched from MCT oil to its powdered counterpart:
It's easier to incorporate MCT Oil Powder into solid foods such as adding it into a cake, brownie or other baking recipe.

It's common for people to experience digestive problems like diarrhea when using MCT oil. One of the biggest reasons why I switched to the powdered form is because it's much more tolerable and I find that I can use larger amounts without experiencing any gut distress whatsoever.
What is Perfect Keto's MCT Oil Powder
 Made Of?
The reason I chose Perfect Keto MCT Oil Powder over the hundreds of other brands on the market is because they went above and beyond to make sure their product doesn't have ANY fillers or additives.
Their product is 100% pure and each batch is lab tested which is something I know that not all companies do.
How to Get Perfect Keto's MCT Oil Powder 
Now that you know why I love it, maybe it's time for you to check it out for yourself.  Head on over to Perfect Keto and grab all the Keto products you need.
Perfect Keto MCT Oil Powder is my top choice when it comes to MCT's. Using MCT's is a staple for anyone following a low carb, high fat ketogenic lifestyle.
The guaranteed purity as well as the peace of mind that the Perfect Keto MCT Oil Powder has zero fillers or additives makes it my preferred product by far.
I have connected with the CEO of Perfect Keto and we have partnered up to give you a discount on the Perfect Keto MCT Oil Powder.
The coupon has limited uses so if you're on the fence, I suggest you click the link and grab it before the code expires.
Check out these banners for my keto product recommendations.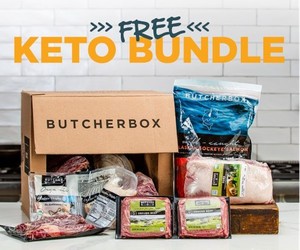 The best meat money can buy!