If you are like me, and my husband, doing a low carb/keto way of eating isn't really all that hard except for giving up a few simple things.  Things like bread for one.  Hubby loves his bread, and it's hard for him to eat eggs without his bread.  But, buying a low carb bread can get really expensive, and it's very hard to find Keto approved foods, like bread, on the store shelves.  So, I say, learn to make your own.  Due to the amount of eggs in this recipe, the bread does take on a bit of an "eggy" taste, but toasted and used for grilled cheese it is great.  Hubby has even made sandwiches with it and says its fine. No, it's not Wonder bread.. LOL!!  But, It's better than nothing.
There is a bit of a knack to making this keto bread, because you don't want to over mix the ingredients or you will have a flatter loaf.  However, it will still taste the same, but making sure to keep some air in the mixture is key.  If you have a food processor this mixes way better than trying to use a blender.  I have this food processor and love it.
Ingredients:
1  1/2 C Almond Flour – We use only Bob's Red Mill and love it!
6  Large Eggs – Separated
4  Tbsp Melted Butter
3  tsp Baking Powder  – My favorite is Clabber Girl.
1/4  tsp Cream of Tarter.   Need some? Grab it here.
Dash of salt
Instructions:
Separate the eggs.  Put the egg whites in a mixing bowl, and the yolks in another bowl.
Add cream of tarter to egg white, and beat on medium speed until stiff peaks form.
Add melted butter to egg yolks, whisk together.
Sift dry ingredients together and pour into food processor.
Drizzle blended egg white/butter mixture over dry ingredients.
Mix in food processor until mixed well.
When stiff peaks form with egg whites, scoop 1/2 the egg whites into food processor and pulse a few times till combined.  Carefully add remaining egg whites and pulse a few times more.  You might need to scrape the sides of food processor bowl before adding the 2nd round of egg whites.  Don't over mix or your bread will be flat.
Pour mixture into buttered 8×4 bread pan.
Bake at 375 degrees for 30 minutes.   Servings: 12
Nutrition Facts:
Calories 146g, Fat 11g, Net Carbs 1.6g, Protein 6.2g
There are so many amazing Keto / Low Carb recipes out there.    Check out these ones I highly recommend and love.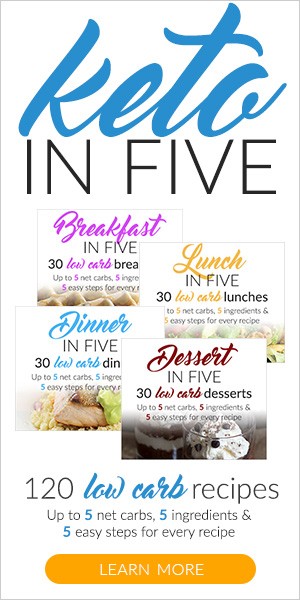 Check out these banners for my keto product recommendations.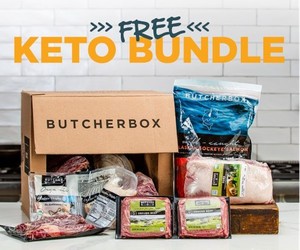 The best meat money can buy!