Disclosure ~ This page contains affiliate links.  When you click my links, at no additional cost to you, I might earn a small commission.  Your clicking is appreciated. 
Whether you are new to the Ketogenic/Low Carb lifestyle, or been at if for a while now, it's not always easy to find all the best keto books to help you on your journey.   I have compiled a great list here and will add to it as I come across more great products and companies.
Some of these are keto books, ebooks, recipe books, meal plans, online subscriptions, etc.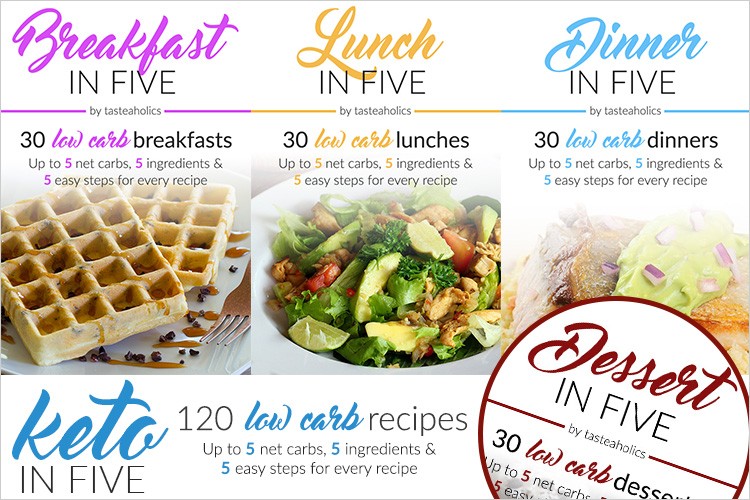 And as always, my main go to for all things Keto / Low Carb is Amazon. I love Amazon Prime and when I want things I like to get as many things as possible from one place. Here is just a sampling of what Amazon has to offer for Keto / Low Carb living.
Click on any of them to buy or to search Amazon for just what your might be looking for.  This is a mix of everything from supplements to snacks to needfuls. 
Diabetic Kitchen Pancake & Waffle Mix Is Keto-Friendly, Low-Carb, Gluten-Free, High-Fiber, No Artificial Sweeteners or Sugar Alcohols, Non-GMO and No Sugar Added (13 Servings)
Ultima Replenisher Electrolyte Hydration Powder, Variety Pack, 20 Count Stickpacks – Sugar Free, 0 Calories, 0 Carbs – Gluten-Free, Keto, Non-GMO, Vegan
Keto Fat Protein Bar – Ketogenic Diet Snacks for Metabolism, Energy Boost & High-Performance – With MCT Oil, Cacao Butter & Organic Almond Butter – 5G Net Carbs – 12 Pack
Perfect Keto Protein Powder – Pure Grass-fed Collagen Peptides & MCT Oil Low Carb Protein – Vital For Ketosis & Ketogenic Diets – Meal Replacement Shake for Women & Men. Chocolate
Lakanto Maple Flavored Sugar-Free Syrup, 1 Net Carb (Maple Syrup, 13 oz)
Granular Erythritol Sweetener (1 lb / 16 oz) – FREE 10 Keto Desserts PDF – No Calorie Sweetener, Non-GMO, Natural Sugar Substitute
Keto Vitals, Energy Supplement for a Low Carb Diet or Keto Diet, Eliminate Fatigue and Accelerate Weight Loss with this Electrolyte Supplement! Sodium, Potassium & Magnesium, Money back guarantee!
Just the Cheese Bars, Crunchy Baked Low Carb Snack Bars. 100% Natural Cheese. High Protein and Gluten Free, Aged Cheddar (12 Two-Bar Packs)
Ketologie® Chocolate Keto Protein Shake | Best Ketogenic Nutritional Shake | Low Carb High Fat (LCHF) Keto Shake | Helps Burns Fat, Increases Energy & Kickstarts Ketosis
KETO DRIVE BHB Salts – Exogenous Ketone Performance Complex – Formulated for Ketosis, Energy, Focus and Fat Burn – Patented Beta-Hydroxybutyrates (Calcium, Sodium, Magnesium) – Orange Mango
KNOW Foods Protein Cookies, Gluten Free, Low Carb, 4g Net Carbs – Variety Pack (4 Cookies, 1 Choco Chip, 1 Double Choco Chip, 1 Cinnamon, 1 Lemon)
Omega PowerCreamer – Made with Grass-fed Organic Ghee, Organic Coconut Oil, MCT Oil from 100% Coconuts | Premium Butter Coffee Blend | keto, paleo, sugar free, 10 fl oz (20 servings)
Kiss My Keto MCT Oil Capsules – 1000 mg 300 Count – Take MCT With You On The Go – Quick, Convenient and Easy To Digest Softgels That Support Natural Sustained Energy, Mental Focus and Weight Loss
Atkins Snack Bar, Caramel Chocolate Nut Roll, 5 Count
Bacon & Butter: The Ultimate Ketogenic Diet Cookbook
OneStopPaleoShop – Keto Snacks Box – Epic, Vital Proteins, Pili Nuts, and MORE!
Life-Flo 7-keto Dhea, 2-Ounce
Keto Magic Exogenous Ketone Weight Loss Supplement Powered by Patent-Pending Blend KETOBA (BHB's+BA) | Achieve & Stay in Ketosis & Ketogenesis | Feel Energized, Empowered, Focused & Reach Your Goals!
Nurse Hatty® – Ketone Strips 150ct. NOW Made in USA – NEW & IMPROVED – Professional Grade Ketone Test Strips to Benefit Your Ketogenic, Paleo, Atkins & Diabetic Diets + Brand New BONUS PDF Edu. Pack
KNOW Foods Gluten Free Protein Bars, Low Carb, Paleo + Keto Friendly – 4 Count
MCT Oil Powder with Prebiotic Acacia Fiber – ZERO Net Carbs – Keto Friendly Fat & Fiber Source for Sustained Energy, Appetite Control & Gut Health – Easy to Digest – For Coffee, Smoothies & More!
Powdered Erythritol Sweetener (1 lb / 16 oz) – FREE 10 Keto Desserts PDF – Confectioners – No Calorie Sweetener, Non-GMO, Natural Sugar Substitute
KETO//OS Chocolate Swirl 3.0 CHARGED, BHB Salts Ketogenic Supplement – Beta Hydroxybutyrates Exogenous Ketones for Fat Loss, Workout Energy Boost and Weight Management through Fast Ketosis, 5 Sachets
NEW! Keto Plus™ MCT Oil + Exogenous Ketones (BHB) ~ Caffeine free energy to help enhance Ketosis, Fat Burning, Performance & Focus ~ Vegan & Keto Diet Friendly, Non-GMO (Cherry Limeade)
Fat Fuel Coffee the Only Instant Keto Diet Coffee with Grass Fed Butter, MCT Oil & Coconut Oil Powders, for High Fat/Low Carb Food to Keep you Upgraded & Weight Loss, 15 Servings
Kiss My Keto Pre Workout – Caffeine and Electrolytes Exogenous Ketones Powder Drink, 20 Servings Mixed Berry, 12.5 oz GoBHB® Salts, Fat Burning, Boosted Energy, Get Into Ketosis Beta Hydroxybutyrate
Giant Sports Keto Cocoa – Sugar Free Hot Chocolate with MCTs for Low Carb Ketogenic and Paleo Diet, Gluten Free, 20 Servings
Keto Coffee Creamer HUGE 16oz bottle 32 Servings – Zero Carb Butter Coffee Booster | Ghee Butter, Organic Coconut Oil, MCT Oil, Cacao Butter, | Keto, Paleo Friendly Butter Coffee – Left Coast
Cacao Powder Raw Unsweetened Natural – 2 LB Nourishing Superfood, Guilt Less Chocolate Indulgence, Enhance smoothies, oatmeal, baked goods and other healthy treats. By The Cocoa Trader
Perfect Keto Ketone Testing Strips for Ketosis and the Ketogenic Diet, 100 Strips
ChocZero's Honest Syrup, Multi Flavor Sauce, Sugar free, Sugar Alcohol Free, No Preservatives, Gluten Free, Low Carb, No Added Water, 3 Bottles, Chocolate, Caramel, Maple Pecan
Keto: The Complete Guide to Success on The Ketogenic Diet, including Simplified Science and No-cook Meal Plans
ChocZero's Keto Bark, Milk Chocolate Almonds, 100% Stone-Ground, No Added Sugar, Low Carb, No Sugar Alcohols, Non-GMO (2 bags)
Al Dente Pasta Carba-Nada Low-Carb Fettuccine Pasta Variety Pack – Basil, Lemon Pepper, Roasted Garlic, Egg (4-Pack)
Fat Snax Variety Pack (6-pack (12 cookies))
Paleo Pancake and Waffle Mix by Birch Benders, Low-Carb, High Protein, High Fiber, Gluten-free, Low Glycemic, Prebiotic, Keto-Friendly, Made with Cassava, Coconut and Almond Flour, 12 Ounce
Moon Cheese Assortment, 4 Pack (Cheddar, Gouda, Pepperjack & Mozzarella)
Better Than Coffee Energy Bars, 100mg Caffeine (Dark Chocolate Coconut, 12 count)
Granular Erythritol Sweetener (1 lb / 16 oz) – FREE 10 Keto Desserts PDF – No Calorie Sweetener, Non-GMO, Natural Sugar Substitute
Craveable Keto: Your Low-Carb, High-Fat Roadmap to Weight Loss and Wellness
Keto Hot Breakfast (Stevia Maple Brown Sugar Flavor – 8 Servings)
Ketologie® Chocolate Keto Protein Shake | Best Ketogenic Nutritional Shake | Low Carb High Fat (LCHF) Keto Shake | Helps Burns Fat, Increases Energy & Kickstarts Ketosis
Looking for more Keto/Low Carb products, reviews, ideas, etc?  Check out these great pages ~