Disclosure ~ This is a sponsored post written by me on behalf of the Wasa.  All opinions expressed are solely that of Living Smart Girl's.
Well, I just have to say it.  WASA UP 😉  Yup, it's the Minnesota girl in me that can't let that one just slip by.  But, all jokes aside, finding a healthy way to snack is what's up.   There are many choices out there today and we are always trying to find snacks that are good for us, and that taste good.  Wasa Crisps have you covered in both categories, as well as many others.   They are delicious, they are nutrition, they are fun to eat, and there are so many ways to eat them.   All you need is a little creativity and willingness to enjoy some good snacks.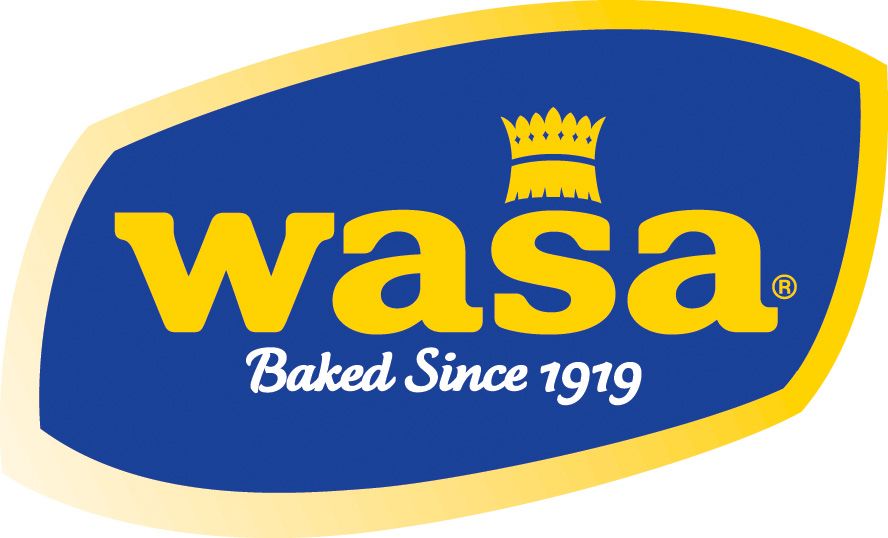 With the great selection of Wasa crispbread to choose from you are going to find that the imagination is not limited to all the yummy ways you can enjoy these crispy snacks.  Fuel your appetite for life by adding some peanut butter, cheese, jelly or jam, butter, or meat of choice to any of the wonderful Wasa Crisps.  These crunchy snacks are baked with wholegrain and packed with fiber and protein.  Do like the Swedes do, and make the most out of life.   Do you like variety?  Well you are in luck because variety is what Wasa is offering you.  All natural, healthy options, all produced with Non-GMO ingredients.  Non-GMO Project Verification crisps include the Light Rye, Multigrain, Hearty, Flax Seed, Whole Grain, Fiber and Sourdough Rye.  Compliment your foods with any of the wholesome flavors of Wasa crisps.   Enjoy with a salad, a soup or any of your favorite toppings, like I mentioned above.  And, you can take them on the go as they are easy to carry, or easy to store.  Perfect for any healthy snack minded person.
What do I like on my WASA Crispbread?   Well today I liked my tuna with green olives.   A perfect lunch or snack for me.  I had one of each of the 4 flavors you see, with tuna on them. YUM!   Tomorrow, I will have a piece of grilled chicken sliced thin and cheddar cheese on them.  Drooling already thinking about that.  So many choices when it comes to these Wasa Crispbread snacks.
Did you know that Wasa is the biggest crispbread baker in the world, since 1919.  They sell their products in 40 different countries all the way from Scandinavia to America.  Not long ago, in 1999 Wasa became part of the Barilla Group together with many other bakery brands such as Mulino Bianco, Harry's and Pavesi.  If you are ever in Filipstad Sweden, and in Celle Germany you can see one of their Bakeries.  From those two locations they bake the crispbread and other products for many countries around the world.  Outside of Sweden the biggest markets for Wasa brand is other Nordic countries and Germany and closely followed by Poland, The Netherlands, France and The USA.
Now that's a fun way to share the "Appetite for Life" Staying Fit the Swedish Way, message.  A comedic, light hearted video featuring an American woman who travels through Sweden and immerses herself in the Swedish culture while learning about Wasa Crispbreads.   Do you want your future self to thank you for what you do today?  Then have fun with Wasa Crispbreads and enjoy satisfying and nutritious crackers with a fun crunch to fuel your #appetiteforlife .  Check them out on Facebook and Twitter.
Regardless of your Appetite for Life, make sure to fuel it the right way, by enjoying healthy snacks every day.   Here's to your health ~
Disclosure ~ This is a sponsored post written by me on behalf of the Wasa.  All opinions expressed are solely that of Living Smart Girl's.