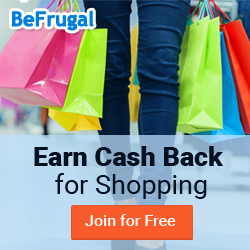 Who doesn't love to save money ?  Well.. I do, and I will use coupons and deals on pretty much everything I buy.  BeFrugal.com is awsome!!  Join, earn cash back on just about anything you buy online, or offline.  Travel, groceries, household, personal, etc.  Over 2000+ stores to save at.
By using BeFrugal.com's free Cash Back program you can earn Cash Back on your everyday business expenses – including office supplies, office furniture, computers, electronics and even travel – when you purchase online. Over time, these savings really add up!
Don't spend more money than you have too.   Join BeFrugal.com today!