How You Can Lose 50 Pounds
When it comes to losing weight, eating cookies might not seem like the top of the edible list, and more likely the top of your sin bin and an ultimate relapse, but this isn't the case. In fact, Sol Orwell was one such guy who weighed around 205 pounds before encountering health problems and needed to make some crucial life changes.
While this may seem impossible, Orwell was able to lose over 50 pounds while still being able to eat his favorite food; cookies. You can read Orwell's full story here, but today we're going to explore five tips you can implement into your own life that helped him achieve this.
#1 – Monitor Calories
The only way to lose weight is to burn more calories than you're eating, which means if you're serious about losing weight, you need to count how many calories you're eating and then work out how many you plan on burning.
Of course, you can also cut down the number of calories you're eating and increasing the number of calories you're using in order to lose weight that way. Either way, you need to have an intake lower than your energy output.
#2 – Exercise!
Hand in hand with the consideration above, you need to make sure you're exercising. Ideally, you can go to the gym at least three times a week for an hour at a time, and it's also a good idea to mix up what you do, whether that's running, swimming, weight-lifting, or a mixture of all the above.
Of course, you don't need to go to a gym if you don't want to, but can rather stay at home, go for runs around your local area, or even a walk! If you want, get yourself a home gym!
#3 – Walk
The recommended number of steps the average person should be taking per day to stay fit and healthy is 10,000 steps, so if you want to eat cookies and lose weight, you'll want to aim to hit this target. The best way to track this is to use a pedometer on your phone or getting a fitness tracker like a Fitbit.
#4 – Eat Vitamins & Fiber
When trying to lose weight, getting your digestive tract in order is vital for making sure you stay healthy and manage your weight properly. You can find these in all kinds of food, but you just need to check the back of packets to monitor when you reach your RDA.
#5 – Enjoy Your Cookies
If you go on a diet to lose weight, but you're not enjoying the food you're eating, you're quickly going to relapse and fullback into your old habits. Instead, treat yourself to some Organic Cookies after dinner to give yourself something nice to eat and to keep you sane with what you're eating!
Summary
As you can see, there are plenty of ways you can still lose weight all while you're still enjoying cookies, or whatever your favorite food is! Just remember to be mindful of how much you're moving and how much you're eating to keep on top of everything! Still struggling you can always hop on the keto lifestyle and shed pounds enjoying all sorts of yummy foods.
Check out these banners for my keto product recommendations.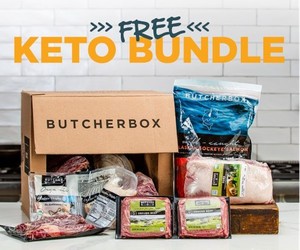 The best meat money can buy!